A Brief And Completely True History of "Lashings of Ginger Beer"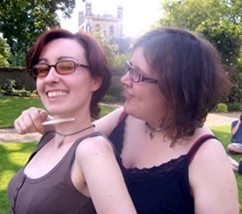 Sebastienne, Galla Téa and Carlotta met in the tiny mountain kingdom of Lancre in the Year of The Recumbent Weasel. Sebastienne and Galla were the local witches, while Carlotta was working as a seamstress...
(OK, OK, they met in an appalling uproarious student production of Terry Pratchett's 'Wyrd Sisters' in 2006, starring Sebastienne as Nanny Ogg, Galla as Granny Weatherwax, and Carlotta's costume and make-up designs. It also featured: quite possibly the worst Thursday matinee in Oxford drama history, an awful lot of bagels for some reason, and a pair of wide-eyed First Years who would one day go on to become Oxford's much-loved magical duo 'Morgan and West'.)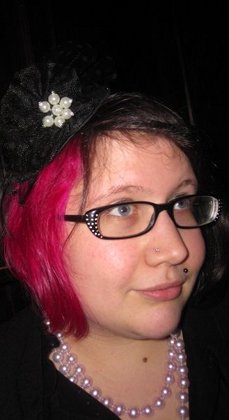 Shortly afterwards, in her spare time between working two part-time jobs and training to take over the world with library science, Sebastienne founded 'Girlesque', a song-and-dance troupe known for its twisted versions of showtunes, lesbian pillowfights and elaborate dance numbers involving sex toys. When she decided to take this to its logical conclusion, turning the 'sex' knob up to ten and the 'politics' knob up to eleven, 'Lashings of Ginger Beer' was born. But how was she to find a cast?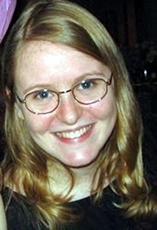 First, she abducted Annalytica from a small convent in Marston, where she had previously whiled away the days in prayer, contemplation and advanced sociopsychology. Although Sebastienne had initially intended to tip her over into a perfect madness by forcing her to spin poi to indie rock in her underwear in an unheated barn in December, Annalytica actually turned out to quite enjoy it, and ended up leading the charge to their next performance.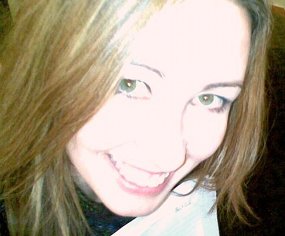 At the time, Galla was imprisoned in a small cellar in Walton St with nothing to keep her company but an industrial-sized drum of coffee and a stack of dusty books with things like "Historicism" and "Paleography" in the titles. Sebastienne and Annalytica decided to bust her out, and turned up one dark night in their magical flying Ford Anglia... no, wait, that was the opening scene of Harry Potter and the Chamber of Secrets. Never mind. Anyway, they recruited Ms Téa, and the three of them went on to fame and absinthe-tinged glory at the Oxford LGBT Soc Green Carnation Ball.
In the restless summer of 2009, the trio encountered Lilka at Dr Barry, a queer'n'alternative event held on the mean streets of Cowley. Although they first mistook her for the leader of a rival girl gang, and launched into a finger-clickin', toe-tappin' dance-fighting number, they soon realised that she was a friend. She too was sworn into the crew, upping the musical, dancing and PVC-wearing capacities of the company by a factor of at least a hundred. World domination was now within Lashings' grasp -- yet something was still missing...
At this point, Sally was writing gruesome and bloody murder mystery dramas for the Oxford University Light Entertainment Society, and fighting the good fight against transfail in local healthcare policies. The Lashers, realising that her comedy stylings and uncanny ability to impersonate a squirrel were exactly what they needed to offset their musical debauchery, managed to lure her to their secret headquarters by laying a trail of fancy biscuits down the Iffley Road, then pounced upon her and secured her loyalties by promising her a lifetime supply of tea.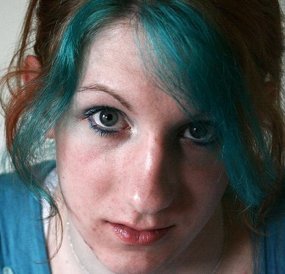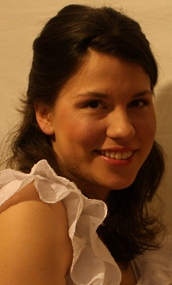 Hot on her heels (although equally hot in flats) came the return of Carlotta, who missed the days of wine and roses (well... gin and limp carnations) that she had once known as part of the Oxford drama scene. She joined Lashings as resident pop chanteuse, lyricist, make-up artist, and person who causes the audience to go 'Awwwwwww!' whenever she appears onstage. Thus complete, Lashings took to the road in February and March 2010, storming Goldsmith's 'Ladyfest' in London, sweeping St Hilda's Queer Cabaret off its fetish-booted feet, and rocking the socks off Red Box.
Today, Lashings is bigger and better than ever, and still dedicated to taking down the heteropatriarchy through song, dance and spurious Dalek impersonations. We are continually adding to our act with new songs, new skits, new dances and new members about whom we haven't yet made up any ridiculous lies to tell. Lashings is available for parties, balls, cabaret nights, civil partnerships and whizzy jolly times of all descriptions.
Is your lust for knowledge still not satisfied? Check out our smashing reviews!