Dublin Publicity
Design by Andustar, with logo help from the International Dublin Gay Theatre Festival and Sebastienne.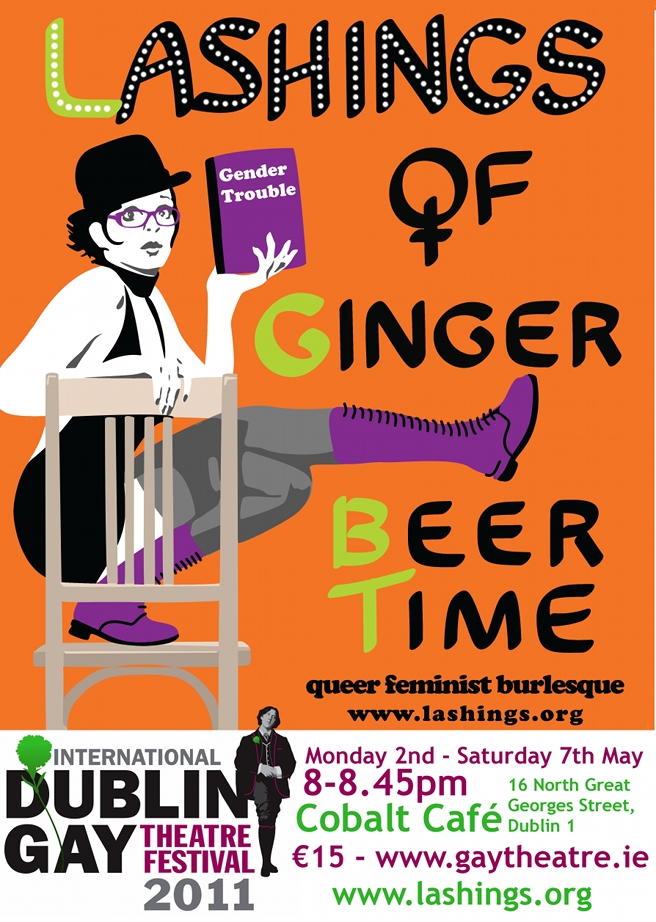 Edinburgh Flyers
Design by the glorious Andustar, text by an unholy amalgam of Lashers and C Venues.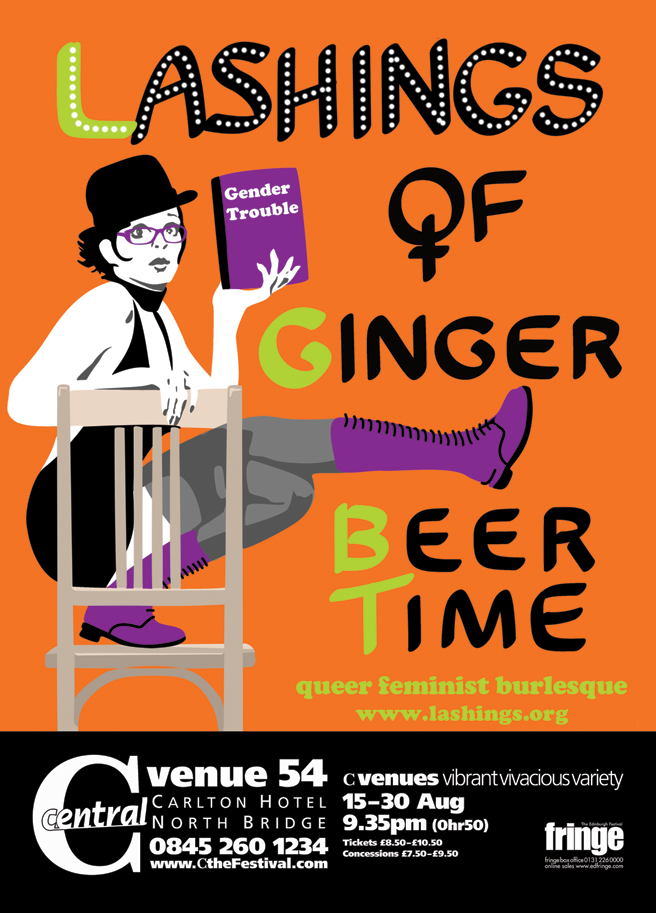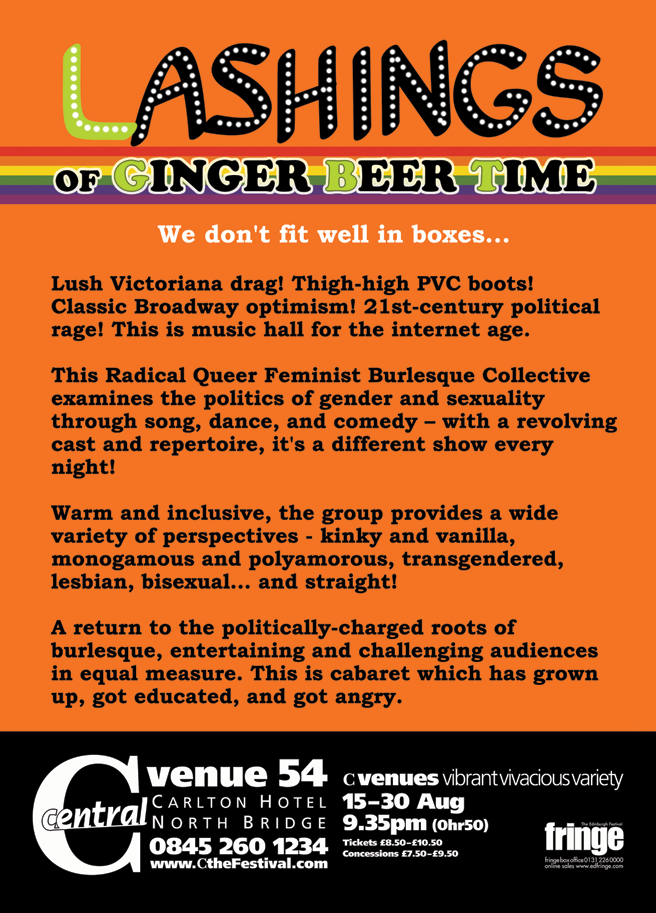 Transcript
We don't fit well in boxes...
Lush Victoriana drag! Thigh-high PVC boots! Classic Broadway optimism! 21st-century political rage! This is music hall for the internet age.
This Radical Queer Feminist Burlesque Collective examines the politics of gender and sexuality through song, dance, and comedy - with a revolving cast and repertoire, it's a different show every night!
Warm and inclusive, the group provides a wide variety of perspectives - kinky and vanilla, monogamous and polyamorous, transgendered, lesbian, bisexual... and straight!
A return to the politically-charged roots of burlesque, entertining and challenging audiences in equal measure. This is cabaret which has grown up, got educated, and got angry.