PRESS RELEASE - July 29 2013
12-24 August (not Sunday), 8.15pm, Gryphon Venues
What could be queerer than a panto in August?
Back at the Fringe with their second pantomime, Lashings of Ginger Beer Time ("fresh, honest, and infallibly intelligent" - Oxford Theatre Review) present Fanny Whittington, a queer, left-wing, gender-flipped version of Dick Whittington. It tells the story of Fanny, the young orphan lesbian feminist hero, who comes to London to seek her fortune.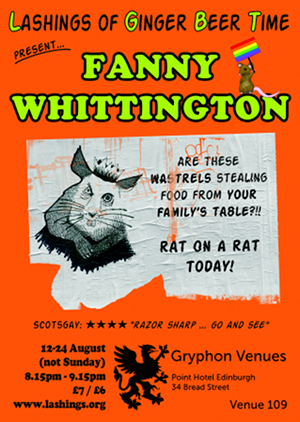 Fanny embodies the phase that so many young people go through - wanting to fix the world and save everyone all at once. Unlike Dick, Fanny is concerned not with scrambling to the top of the socioeconomic heap, but with trying to make sure that nobody ends up trapped at the bottom.
"Mercilessly deconstructing gender, exploring feminism and fighting prejudice through parodic song, sketch and stand-up, this refreshing and highly intelligent team are well worth a visit this Festival…" (Scotsgay)
As packed audiences at the Oxford Fringe can already attest, Fanny Whittington is set to be one of the funniest, warmest and best-hearted hours of comedy on the Fringe.
Do you hear the rodents sing?
Singing the song of angry rats!It is the music of a people who will not be plagued by cats…
2013 Press Photos
Taken by John and Amy Woodworth. Click to enlarge.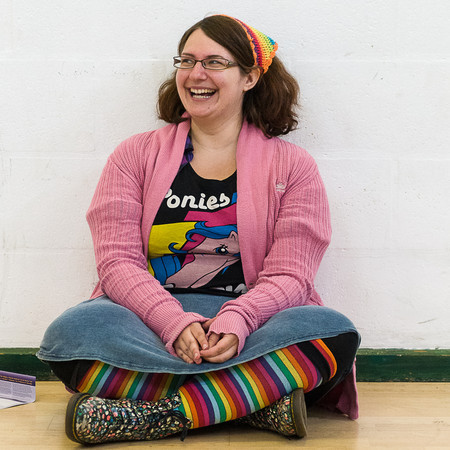 Our heroine - Fanny Whittington
Cleopatra preparing for the role at the Oxford Fringe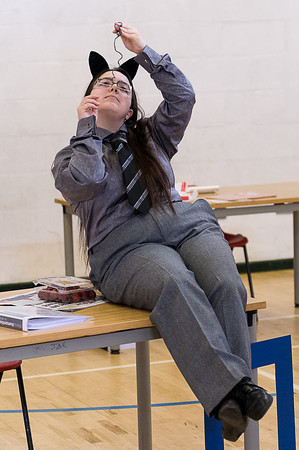 Osbourne - the First Feline
Orlando gets distracted by a piece of string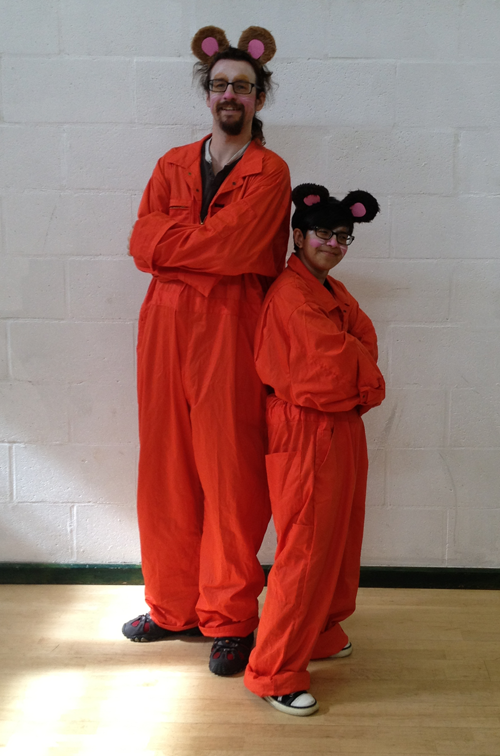 Sam & Danny
Nigel Newt & Kat test the limits of "one size fits all" while trying on their costumes.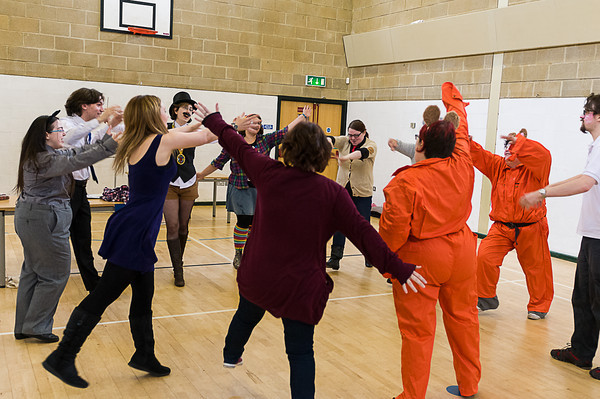 Warm-up
I have.. no idea what game we're playing.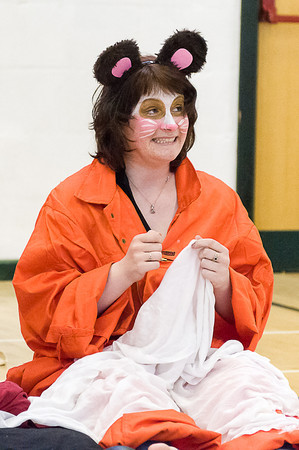 Danny
Danny is a wisecracking rat who is slightly too fond of conspiracy theories.
Fanny & Ali
Cleopatra as Fanny and Astra as Ali - the love interest of her dreams?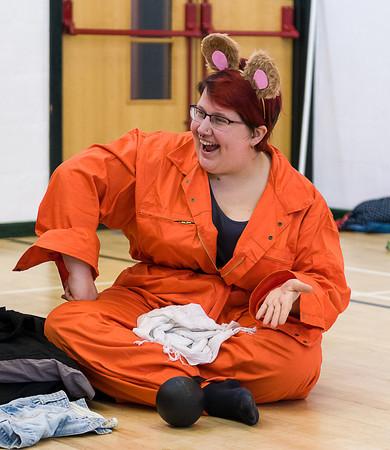 Danny
Another actor playing Danny - this time, Sebastienne preparing for the Oxford Fringe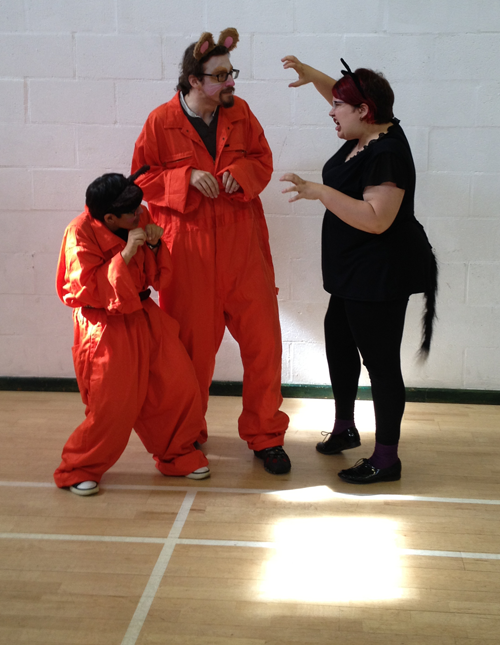 Osbourne menaces Sam & Danny
Sebastienne working on her cat impression for Edinburgh.